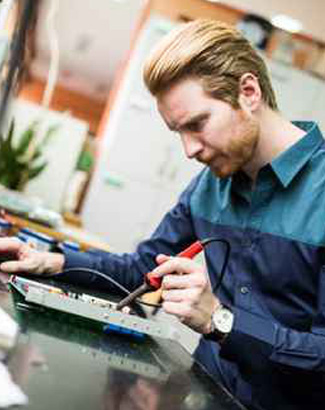 Posted 11/11/2019
Maintaining Productivity During Vacation Season
Vacation season is almost upon us. Days of fun in the sun and all that goes with the more relaxed nature of summer is just around the corner. And although you fully believe in the benefits of vacation time, you admit to a smidge of nerves, a tiny ruffling of your managerial feathers when you peer at the full vacation calendar.
The benefits of time away from the job, as well as your daily rituals and responsibilities, are well-established. But it's your job to make sure it's "business as usual" during those vacationing days of summer. You know, that the doors remain open, orders are met, and customers attended to – the essentials.
With some thought and planning, summer can be both a beneficial time for employees and a profitable time for the company.
Grab a pen and paper and take note of how these strategies for surviving—no, scratch that—thriving during the summer can work for your company.
Offer an incentive for picking up extra work
Whether it's overtime pay, comp time, or some other perk, many workers are willing to pitch in to cover the responsibilities of a vacationing co-worker. Especially, when everyone knows they too will have the opportunity to get away. Take advantage of the team spirit you've worked hard to establish by encouraging and appreciating their willingness to lend a hand.
Summer is the perfect time to open the parameters on flex scheduling. Offering more options is likely to not only be an employee pleaser but a means of keeping up with production as well. Some workers are bound to want to work a little extra before vacation to complete projects or tie up loose ends. Others will be more available to pitch in if flexibility in beginning and ending work times is an option.
Actively recruit past employees
Whether it's the college crowd who worked last summer or temps who filled vacancies over the past year, reach out to those recruits who performed well in the past and offer them a summer job. Their familiarity with the company puts them a step ahead of fresh recruits. Scope out those folks who thrive on the challenge of frequently changing up jobs and who would welcome a "floater" position for the summer.
Review who can do/knows what positions
Remember that Bill in marketing started out in accounts receivable. And Mary who heads up the clerical staff never tires of reminiscing about her early days in the paint room. In the days and weeks leading up to prime vacation season, promote active cross training. Chances are, some folks are eager to expand their knowledge and training in other areas of the company. Providing that opportunity can be a win for both the individual and the company.
Let MPS Technical handle your summer staffing dilemmas. That's our job, and we do it well. Give our staffing specialists a call today.